Peppermint Fondants - back

Classic Double or Dinky size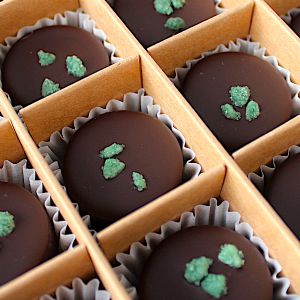 Refreshing Peppermint Fondant enrobed in Dark 74% cocoa organic chocolate. Perfect anytime, not just after dinner!
Delicious dairy-free chocolates that are suitable for vegan and lactose-free diets. We recommend this product be consumed within 8 weeks. Contents: 20 40 or 9 chocolates including UK p&p wrapping and gift message
Sorry, but this product is out of stock
You may also be interested in ...