Scotland Food & Drink Excellence Awards 2009 View all news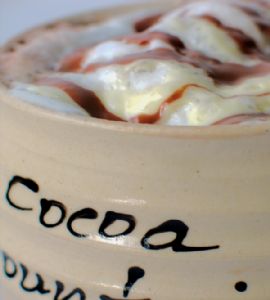 It's a fantastic honour to be shortlisted for an important award that will be voted for by viewers of 'The Five Thirty Show' on STV
We would really value YOUR support for Cocoa Mountain (up in the Far North) -and ask if you could please vote for us after the programme airs...
The five Thirty Show STV (ITV Scotland) Wednesday 29th April 5.30pm
Voting is free and online from 6pm Thursday 30th April up to the 5th May
at the website:
http://eatscotland.visitscotland.com/home/food-tourism-award.html
THANKS!!