GOOD FRIDAY - THIS FRIDAY 10th APRIL watch the BBC come in search of the 'best' Hot Chocolate... View all news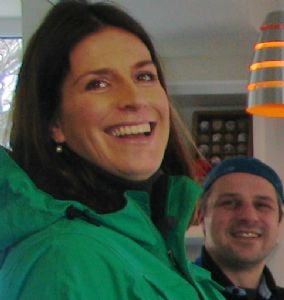 We recently had a surprise visit from the fantastic Ms Sarah Mack and team of BBC Landward, who made it through snow and ice to film in the Craft Village. Luckily, we had our 'best' Hot Chocolate on hand to thaw them all out...
Watch out for the programme which will be screened when Landward returns to BBC Scotland in April. There will be footage of us, and insights into the work of other 'Crafties', sheepdogs, and beautiful shots of the area covered with white powdery snow.
BBC Landward details can be found at
http://www.bbc.co.uk/scotland/outdoors/programmes/landward/