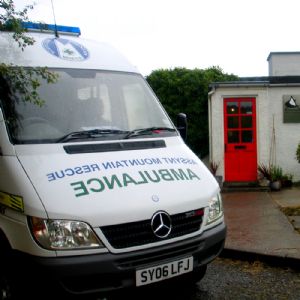 Last weekend saw the Assynt Mountain Rescue Team (a fine bunch of people who donate time and take personal risks to save climbers and walkers who get into trouble in the Northern Highlands) undertake their 11th annual sponsored walk in aid of Alzheimers Scotland and the ASsynt MRT.
This years destination was the top of Arkle, a Corbett of 2582ft, and pretty close to Cocoa Mountain.
We, of course were very happy to be asked to help out by donating a small prize. In return, we asked for a photograph for the web site, and here it is.
Where, you might ask are all the people? Inside drinking 'the Best' HOT CHOCOLATE!
Check out the Teams website at www.assynt-mrt.co.uk. We urge everyone to support this vital service.